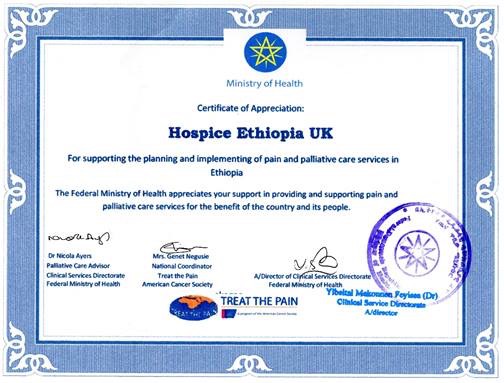 From our Hospice Ethiopia UK Partners:
Hospice Ethiopia UK has received a Certificate of Appreciation from the Ethiopian Ministry of Health for its work in "Supporting the planning and implementation of pain and palliative care services in Ethiopia". This is a great step forward in the Ethiopian Government recognising the importance and relevance of palliative care.
Without our supporters none of this would have happened. Many thanks to all our donors and helpers.